Review Masami Shouko 210 S Blending Brush
Masami Shouko 210 S Blending Brush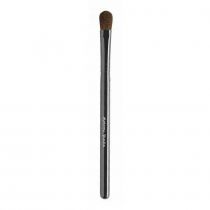 Masami Shouko makeup brushes are handcrafted with expertise to complete your makeup needs. The longer handle are for professional use and the shorter ones are for 'on the go'.
What is it?
A fluffy and rounded brush. Small size. Natural bristles for powder products. 18 cm.
Function:
To blend colours on the lid.
Profil 5 pengguna Masami Shouko 210 S Blending Brush yang memberikan review, dapat disajikan dalam chart sebagai berikut: