Review Max Factor Excess Volume Extreme Impact Mascara – Black
Max Factor Excess Volume Extreme Impact Mascara – Black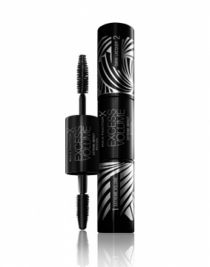 Excess volume extreme impact mascara has the ultimate combination of extreme volume then intense dark lacquer for jet black volumised lashes.
Indulge your lashes with the ultimate combination of a volumising base, then an intensifying lacquer. Take your lashes to excess.
– Volumising base for excessively thick lashes.
– Intensifying lacquer for a polished jet black finish.
– Seals in volume for all-day impact.
– Intense darkness lasts all day and night.
– Easily remove with an oil-based remover
Profil 11 pengguna Max Factor Excess Volume Extreme Impact Mascara – Black yang memberikan review, dapat disajikan dalam chart sebagai berikut: